Welcome to CHUBBYRAY.COM. It is the place for my blog filled thoughts (both well thought out and others not) It is also the page with links to all my podcasts, great pictures, memories, videos and MORE. Plus there will be space for your thoughts and comments as well :
I am Ray Lytle. Many of you know me from almost 30 years of broadcasting. Some of you like me. Some hate me. The rest seem to be indifferent on the whole ME thing. This is my website. I live in Illinois, have a great family, and I talk…a lot.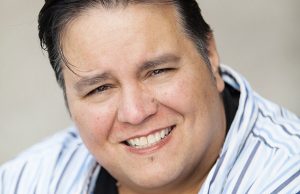 …now just a short WHO I AM BIO:
I was born in Chicago but raised in a small town in between Springfield and St Louis. I have been in broadcasting since 1987. I tried studying Political Science and communications in hopes of one day getting into politics. The desire to do comedy drove me to hosting a comedy based morning show. I was syndicated twice in my career with both the LYTLE AND LAMB show and RAY LYTLE'S MORNING DISASTER. After leaving Rock Radio I have hosted THE RAY LYTLE SHOW on more than one Talk station. My latest passion over the past 10 years has been internet broadcast and podcasting. I currently host several shows including both THE MORNING DISASTER and THE RAY LYTLE SHOW. I've been married to the same wonderful woman for over 20 years and we have a fantastic daughter named Bella that is smarter than both of us.
I hope you enjoy the web site!