Why Aren't You Watching Pitch?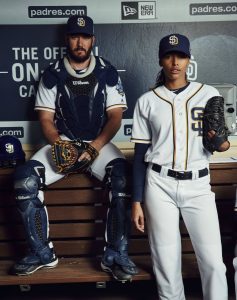 Trust me when I tell you about how good this show is. Admit it when you heard there was a TV show called pitch that featured an attractive girl and the guy who was Zach Morris you thought it was about an ad agency pitching ideas weekly to whacky clients and making their crazy commercials or maybe the crazy duo of a washed up former stand up comic with some young up and coming attractive writer pitching a movie they've yet to write that becomes the next big thing in Hollywood but now they've got to come up with a script and the weekly will they or won't they mixed with life lessons leading to great scenes for their movie. Both shows sound like something that a network would put on Friday night to die after 3 weeks. However that is not the premise of PITCH. It's about a young athlete who becomes a rookie pitcher for the San Diego Padres who learns from a Veteran All star Catcher. Oh yeah, the Rookie pitcher is a girl. The first girl to make the Major leagues.
I could explain more and even give my opinion on what's original and what have we seen before but instead I'm going to ask you all to just watch it. watch the Pilot episode. Watch it til the end. Check out the next couple episodes as well. Just let me know what you think. This is a show we should be watching and talking about. Pitch is on Thursday nights on Fox.